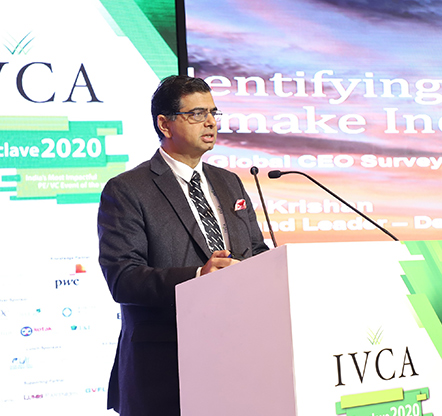 IVCA Conclave now in its 11th Year brings India's top General Partners together with some of the most influential Limited Partners from across the globe, along with other investors, entrepreneurs, law firms, accounting firms and others for high level debates, discussions and networking.
Over the period of three days there will be debates and discussions focused on the key industry goals:
Government of India's active involvement and support to both Domestic and Global investors.
The India PE, VC opportunity through reports and statistics around Demography, Markets, Asset classes & Investment opportunities, Innovation, R&D, Talent & Education, Legal framework, Domestic demand, etc.
Networking feature on the event platform that will seamlessly allow participants to network, schedule one on one video calls.